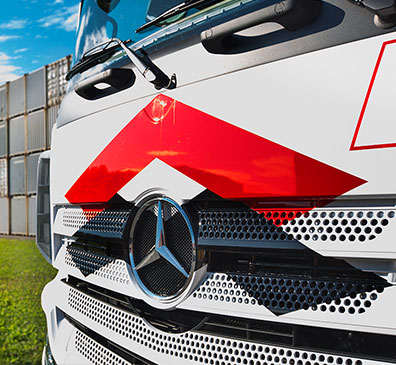 A full sound experience in the field of
road transport
Autamarocchi K.f.t. offers road FTL and container transport services with a fleet of modern and efficient vehicles including toutliners and container trailers.
Autamarocchi K.f.t. can also rely on a carefully selected group of dedicated carriers that support a flexible service throughout Europe and to the Hungarian market providing a huge planning and transport capacity, especially in the field of logistics, manufacturing and containers.
Autamarocchi K.f.t. was established in 2006 and since then has been operating in the field of road transport providing safe, fast and reliable services all over Europe.
Furthermore, the company has a long experience in the provision of highly specialised road and intermodal container transport services, especially to the ports in Koper (Slovenia), Trieste (Italy) and Rijeka (Croatia), which enables it to offer comprehensive solutions at the very heart of Europe.